Follow Your Favorites!
Sign in
to get custom notifications of new products!
Featured Product
Publisher or Talent Website Analysis Report
by Misfit Studios

Wants to find out if your website is performing at its best? Want to discover if it could be faster, draw in more traffic, place higher in Google search results, be easier for visitors to use, or do more to sell your product? Let me audit it for you.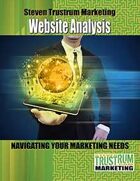 | Products found in this section... | Sort by: |
| --- | --- |
| | | |
| --- | --- | --- |
| Title | Publisher ▲ | Price |
| This product is part of our Bronze Line Stock Art Collection: Perfectly suited for publishers, games-designers and games-masters. Easy to use artworks that come at the price of being FREE! The images have a strong Fantasy and medieval theme to them. This stock art is the perfect fit for traditional Fantasy titles likes RPGs, Sourcebooks, Boardgames, Cardgames, Player-Aids,... [click here for more] | 1manstudio | FREE |
| Critical-Hit! provides you with a great range of high quality Stock Art! Our Stock Art images are perfectly suited for publishers, games-designers and games-masters. This image is the perfect fit for Sci-Fi titles likes RPGs, Sourcebooks, Boardgames, Cardgames, Player-Aids, Websites and more. The image is to a certain degree also usable in computer games or mobile games as well. Easy to use and at... [click here for more] | 1manstudio | FREE |
| This product is part of our Bronze Line Stock Art Collection: Perfectly suited for publishers, games-designers and games-masters. Easy to use artworks that come at any price you are willing to pay. The images have a strong Fantasy and medieval theme to them. This stock art is the perfect fit for traditional Fantasy titles likes RPGs, Sourcebooks, Boardgames, Cardgames,... [click here for more] | 1manstudio | Pay What You Want |
| This product is part of our Bronze Line Stock Art Collection: Perfectly suited for publishers, games-designers and games-masters. Easy to use artworks that come at any price you are willing to pay. The images have a strong Fantasy and medieval theme to them. This stock art is the perfect fit for traditional Fantasy titles likes RPGs, Sourcebooks, Boardgames, Cardgames,... [click here for more] | 1manstudio | Pay What You Want |
| This product is part of our Bronze Line Stock Art Collection: Perfectly suited for publishers, games-designers and games-masters. Easy to use artworks that come at any price you are willing to pay. The images have a strong Fantasy and medieval theme to them. This stock art is the perfect fit for traditional Fantasy titles likes RPGs, Sourcebooks, Boardgames, Cardgames,... [click here for more] | 1manstudio | Pay What You Want |
| This product is part of our Stock Art Collection: Perfectly suited for publishers, games-designers and games-masters. Easy to use and at a affordable price! The image has a typical medieval Fantasy flair to it. This stock art is the perfect fit for Epic Fantasy titles likes RPGs, Sourcebooks, Boardgames, Cardgames, Player-Aids, Websites and more. The image is to a certain degree also usable in certain... [click here for more] | 1manstudio | $5.95 $2.95 |
| This product is part of our Stock Art Collection: Perfectly suited for publishers, games-designers and games-masters. Easy to use and at a affordable price! The image has a typical medieval Fantasy flair to it. This stock art is the perfect fit for Epic Fantasy titles likes RPGs, Sourcebooks, Boardgames, Cardgames, Player-Aids, Websites and more. The image is to a certain degree also usable in certain... [click here for more] | 1manstudio | $3.95 $2.95 |
| This product is part of our Stock Art Collection: Perfectly suited for publishers, games-designers and games-masters. Easy to use and at a affordable price! The image has a typical medieval Fantasy flair to it. This stock art is the perfect fit for Epic Fantasy titles likes RPGs, Sourcebooks, Boardgames, Cardgames, Player-Aids, Websites and more. The image is to a certain degree also usable in certain... [click here for more] | 1manstudio | $6.95 $2.95 |
| This product is part of our Stock Art Collection: Perfectly suited for publishers, games-designers and games-masters. Easy to use and at a affordable price! The image has a typical medieval Fantasy flair to it. This stock art is the perfect fit for Epic Fantasy titles likes RPGs, Sourcebooks, Boardgames, Cardgames, Player-Aids, Websites and more. The image is to a certain degree also usable in certain... [click here for more] | 1manstudio | $3.95 $2.95 |
| This product is part of our Stock Art Collection: Perfectly suited for publishers, games-designers and games-masters. Easy to use and at a affordable price! The image has a typical medieval Fantasy flair to it. This stock art is the perfect fit for Epic Fantasy titles likes RPGs, Sourcebooks, Boardgames, Cardgames, Player-Aids, Websites and more. The image is to a certain degree also usable in certain... [click here for more] | 1manstudio | $3.95 $2.95 |
| This product is part of our Stock Art Collection: Perfectly suited for publishers, games-designers and games-masters. Easy to use and at a affordable price! The image has a typical medieval Fantasy flair to it. This stock art is the perfect fit for Epic Fantasy titles likes RPGs, Sourcebooks, Boardgames, Cardgames, Player-Aids, Websites and more. The image is to a certain degree also usable in certain... [click here for more] | 1manstudio | $6.95 $2.95 |
| This product is part of our Stock Art Collection: Perfectly suited for publishers, games-designers and games-masters. Easy to use and at a affordable price! The image has a typical medieval Fantasy flair to it. This stock art is the perfect fit for Epic Fantasy titles likes RPGs, Sourcebooks, Boardgames, Cardgames, Player-Aids, Websites and more. The image is to a certain degree also usable in certain... [click here for more] | 1manstudio | $6.95 $2.95 |
| This product is part of our Stock Art Collection: Perfectly suited for publishers, games-designers and games-masters. Easy to use and at a affordable price! The image has a typical medieval Fantasy flair to it. This stock art is the perfect fit for Epic Fantasy titles likes RPGs, Sourcebooks, Boardgames, Cardgames, Player-Aids, Websites and more. The image is to a certain degree also usable in certain... [click here for more] | 1manstudio | $5.95 $2.95 |
| This product is part of our Stock Art Collection: Perfectly suited for publishers, games-designers and games-masters. Easy to use and at a affordable price! The image has a typical medieval Fantasy flair to it. This stock art is the perfect fit for Epic Fantasy titles likes RPGs, Sourcebooks, Boardgames, Cardgames, Player-Aids, Websites and more. The image is to a certain degree also usable in certain... [click here for more] | 1manstudio | $6.95 $4.95 |
| This product is part of our Stock Art Collection: Perfectly suited for publishers, games-designers and games-masters. Easy to use and at a affordable price! The image has a typical medieval Fantasy flair to it. This stock art is the perfect fit for Epic Fantasy titles likes RPGs, Sourcebooks, Boardgames, Cardgames, Player-Aids, Websites and more. The image is to a certain degree also usable in certain... [click here for more] | 1manstudio | $5.95 $4.95 |
| This product is part of our Stock Art Collection: Perfectly suited for publishers, games-designers and games-masters. Easy to use and at a affordable price! The image has a typical medieval Fantasy flair to it. This stock art is the perfect fit for Epic Fantasy titles likes RPGs, Sourcebooks, Boardgames, Cardgames, Player-Aids, Websites and more. The image is to a certain degree also usable in certain... [click here for more] | 1manstudio | $6.95 $4.95 |
| This product is part of our Stock Art Collection: Perfectly suited for publishers, games-designers and games-masters. Easy to use and at a affordable price! The image has a typical medieval Fantasy flair to it. This stock art is the perfect fit for Epic Fantasy titles likes RPGs, Sourcebooks, Boardgames, Cardgames, Player-Aids, Websites and more. The image is to a certain degree also usable in certain... [click here for more] | 1manstudio | $6.95 $4.95 |
| This product is part of our Stock Art Collection: Perfectly suited for publishers, games-designers and games-masters. Easy to use and at a affordable price! The image has a typical medieval Fantasy flair to it. This stock art is the perfect fit for Epic Fantasy titles likes RPGs, Sourcebooks, Boardgames, Cardgames, Player-Aids, Websites and more. The image is to a certain degree also usable in certain... [click here for more] | 1manstudio | $6.95 $4.95 |
| This product is part of our Stock Art Collection: Perfectly suited for publishers, games-designers and games-masters. Easy to use and at a affordable price! The image has a typical medieval Fantasy flair to it. This stock art is the perfect fit for Epic Fantasy titles likes RPGs, Sourcebooks, Boardgames, Cardgames, Player-Aids, Websites and more. The image is to a certain degree also usable in certain... [click here for more] | 1manstudio | $6.95 $4.95 |
| This product is part of our Stock Art Collection: Perfectly suited for publishers, games-designers and games-masters. Easy to use and at a affordable price! The image has a typical medieval Fantasy flair to it. This stock art is the perfect fit for Epic Fantasy titles likes RPGs, Sourcebooks, Boardgames, Cardgames, Player-Aids, Websites and more. The image is to a certain degree also usable in certain... [click here for more] | 1manstudio | $6.95 $4.95 |
| This product is part of our Stock Art Collection: Perfectly suited for publishers, games-designers and games-masters. Easy to use and at a affordable price! The image has a typical medieval Fantasy flair to it. This stock art is the perfect fit for Epic Fantasy titles likes RPGs, Sourcebooks, Boardgames, Cardgames, Player-Aids, Websites and more. The image is to a certain degree also usable in certain... [click here for more] | 1manstudio | $6.95 $4.95 |
| This product is part of our Stock Art Collection: Perfectly suited for publishers, games-designers and games-masters. Easy to use and at a affordable price! The image has a typical medieval Fantasy flair to it. This stock art is the perfect fit for Epic Fantasy titles likes RPGs, Sourcebooks, Boardgames, Cardgames, Player-Aids, Websites and more. The image is to a certain degree also usable in certain... [click here for more] | 1manstudio | $6.95 $4.95 |
| This product is part of our Stock Art Collection: Perfectly suited for publishers, games-designers and games-masters. Easy to use and at a affordable price! The image has a typical medieval Fantasy flair to it. This stock art is the perfect fit for Epic Fantasy titles likes RPGs, Sourcebooks, Boardgames, Cardgames, Player-Aids, Websites and more. The image is to a certain degree also usable in certain... [click here for more] | 1manstudio | $6.95 $4.95 |
| This product is part of our Stock Art Collection: Perfectly suited for publishers, games-designers and games-masters. Easy to use and at a affordable price! The image has a typical medieval Fantasy flair to it. This stock art is the perfect fit for Epic Fantasy titles likes RPGs, Sourcebooks, Boardgames, Cardgames, Player-Aids, Websites and more. The image is to a certain degree also usable in certain... [click here for more] | 1manstudio | $6.95 $4.95 |
| This product is part of our Stock Art Collection: Perfectly suited for publishers, games-designers and games-masters. Easy to use and at a affordable price! The image has a typical medieval Fantasy flair to it. This stock art is the perfect fit for Epic Fantasy titles likes RPGs, Sourcebooks, Boardgames, Cardgames, Player-Aids, Websites and more. The image is to a certain degree also usable in certain... [click here for more] | 1manstudio | $6.95 $4.95 |
| This product is part of our Stock Art Collection: Perfectly suited for publishers, games-designers and games-masters. Easy to use and at a affordable price! The image has a typical medieval Fantasy flair to it. This stock art is the perfect fit for Epic Fantasy titles likes RPGs, Sourcebooks, Boardgames, Cardgames, Player-Aids, Websites and more. The image is to a certain degree also usable in certain... [click here for more] | 1manstudio | $6.95 $4.95 |
| This product is part of our Stock Art Collection: Perfectly suited for publishers, games-designers and games-masters. Easy to use and at a affordable price! The image has a typical medieval Fantasy flair to it. This stock art is the perfect fit for Epic Fantasy titles likes RPGs, Sourcebooks, Boardgames, Cardgames, Player-Aids, Websites and more. The image is to a certain degree also usable in certain... [click here for more] | 1manstudio | $6.95 $4.95 |
| "No person who is not a great sculptor or painter can be an architect. If he is not a sculptor or painter, he can only be a builder." - John Ruskin Genre: Medieval/High-Fantasy Image Details: Full Color + Background (single layer) Image Format: PNG Keywords: Builder, Master, Architect, Construction, Building Variants:... [click here for more] | 1manstudio | $5.95 $4.95 |
| This product is part of our Stock Art Collection: Perfectly suited for publishers, games-designers and games-masters. Easy to use and at a affordable price! The image has a typical medieval Fantasy flair to it. This stock art is the perfect fit for Epic Fantasy titles likes RPGs, Sourcebooks, Boardgames, Cardgames, Player-Aids, Websites and more. The image is to a certain degree also usable in certain... [click here for more] | 1manstudio | $2.00 |
| "Come with me, my love. I am your bride." - Banshee Quote Genre: Medieval/High-Fantasy Image Details: Full Color + Background (single layer) Image Format: PNG Keywords: Banshee, Ghost, Spectre, Night, Wraith, Poltergeist, Dark Forest Variants: 2 (72dpi/300dpi) Variant... [click here for more] | 1manstudio | $5.95 $4.95 |
| "A pleasant surprise is coming your way." - Unknown Genre: Medieval/High-Fantasy Image Details: Full Color + Background (single layer) Image Format: PNG Keywords: Basilisk, Lizard, Fable, Creature, Cave, Snake Variants: 2 (72dpi/300dpi) Variant A Size:... [click here for more] | 1manstudio | $5.95 $4.95 |
| This product is part of our Stock Art Collection: Perfectly suited for publishers, games-designers and games-masters. Easy to use and at a affordable price! The image has a typical medieval Fantasy flair to it. This stock art is the perfect fit for Epic Fantasy titles likes RPGs, Sourcebooks, Boardgames, Cardgames, Player-Aids, Websites and more. The image is to a certain degree also usable in certain... [click here for more] | 1manstudio | $6.00 $4.95 |
| This product is part of our Stock Art Collection: Perfectly suited for publishers, games-designers and games-masters. Easy to use and at a affordable price! The image has a typical medieval Fantasy flair to it. This stock art is the perfect fit for Epic Fantasy titles likes RPGs, Sourcebooks, Boardgames, Cardgames, Player-Aids, Websites and more. The image is to a certain degree also usable in certain... [click here for more] | 1manstudio | $9.95 $4.95 |
| This product is part of our Stock Art Collection: Perfectly suited for publishers, games-designers and games-masters. Easy to use and at a affordable price! The image has a typical medieval Fantasy flair to it. This stock art is the perfect fit for Epic Fantasy titles likes RPGs, Sourcebooks, Boardgames, Cardgames, Player-Aids, Websites and more. The image is to a certain degree also usable in certain... [click here for more] | 1manstudio | $9.95 $4.95 |
| This product is part of our Stock Art Collection: Perfectly suited for publishers, games-designers and games-masters. Easy to use and at a affordable price! The image has a typical medieval Fantasy flair to it. This stock art is the perfect fit for Epic Fantasy titles likes RPGs, Sourcebooks, Boardgames, Cardgames, Player-Aids, Websites and more. The image is to a certain degree also usable in certain... [click here for more] | 1manstudio | $9.95 $4.95 |
| This product is part of our Stock Art Collection: Perfectly suited for publishers, games-designers and games-masters. Easy to use and at a affordable price! The image has a typical medieval Fantasy flair to it. This stock art is the perfect fit for Epic Fantasy titles likes RPGs, Sourcebooks, Boardgames, Cardgames, Player-Aids, Websites and more. The image is to a certain degree also usable in certain... [click here for more] | 1manstudio | $5.95 $4.95 |
| This product is part of our Stock Art Collection: Perfectly suited for publishers, games-designers and games-masters. Easy to use and at a affordable price! The image has a typical medieval Fantasy flair to it. This stock art is the perfect fit for Epic Fantasy titles likes RPGs, Sourcebooks, Boardgames, Cardgames, Player-Aids, Websites and more. The image is to a certain degree also usable in certain... [click here for more] | 1manstudio | $9.95 $4.95 |
| This product is part of our Stock Art Collection: Perfectly suited for publishers, games-designers and games-masters. Easy to use and at a affordable price! The image has a typical medieval Fantasy flair to it. This stock art is the perfect fit for Epic Fantasy titles likes RPGs, Sourcebooks, Boardgames, Cardgames, Player-Aids, Websites and more. The image is to a certain degree also usable in certain... [click here for more] | 1manstudio | $9.95 $4.95 |
| This product is part of our Stock Art Collection: Perfectly suited for publishers, games-designers and games-masters. Easy to use and at a affordable price! The image has a typical medieval Fantasy flair to it. This stock art is the perfect fit for Epic Fantasy titles likes RPGs, Sourcebooks, Boardgames, Cardgames, Player-Aids, Websites and more. The image is to a certain degree also usable in certain... [click here for more] | 1manstudio | $4.00 |
| This product is part of our Stock Art Collection: Perfectly suited for publishers, games-designers and games-masters. Easy to use and at a affordable price! The image has a typical medieval Fantasy flair to it. This stock art is the perfect fit for Epic Fantasy titles likes RPGs, Sourcebooks, Boardgames, Cardgames, Player-Aids, Websites and more. The image is to a certain degree also usable in certain... [click here for more] | 1manstudio | $19.95 |
| "I am nothing, yes; I am air and darkness, a word, a promise. I watch in the crystal and I wait in the hollow hills. But out there in the light I have a young king and a bright sword to do my work for me, and build what will stand when my name is only a word for forgotten songs and outworn wisdom, and when your name, Morgause, is only a hissing in the dark." - Mary Stewart, The Hollow... [click here for more] | 1manstudio | $5.95 $4.95 |
| Every particular in nature, a leaf, a drop, a crystal, a moment of time is related to the whole, and partakes of the perfection of the whole." - Ralph Waldo Emerson Genre: Medieval/High-Fantasy Image Details: Full Color + Background (single layer) Image Format: PNG Keywords: Crystal, Tome, Book, Magic, Spell,... [click here for more] | 1manstudio | $5.95 $4.95 |
| Our Gold Line Stock Art Collection is targeted towards professional producers, publishers and game designers. Bringing you fantastic, high quality images one at a time. The contained image has a strong High-Fantasy, Fantasy and partly Medieval theme to it. This stock art is the perfect fit for professional projects like RPGs, Sourcebooks,... [click here for more] | 1manstudio | $9.95 $4.95 |
| Our Gold Line Stock Art Collection is targeted towards professional producers, publishers and game designers. Bringing you fantastic, high quality images one at a time. The contained image has a strong High-Fantasy, Fantasy and partly Medieval theme to it. This stock art is the perfect fit for professional projects like RPGs, Sourcebooks,... [click here for more] | 1manstudio | $9.95 $4.95 |
| Our Gold Line Stock Art Collection is targeted towards professional producers, publishers and game designers. Bringing you fantastic, high quality images one at a time. The contained image has a strong High-Fantasy, Fantasy and partly Medieval theme to it. This stock art is the perfect fit for professional projects like RPGs, Sourcebooks,... [click here for more] | 1manstudio | $9.95 $4.95 |
| This product is part of our Stock Art Collection: Perfectly suited for publishers, games-designers and games-masters. Easy to use and at a affordable price! The image has a typical medieval Fantasy flair to it. This stock art is the perfect fit for Epic Fantasy titles likes RPGs, Sourcebooks, Boardgames, Cardgames, Player-Aids, Websites and more. The image is to a certain degree also usable in certain... [click here for more] | 1manstudio | $5.95 $4.95 |
| This product is part of our Stock Art Collection: Perfectly suited for publishers, games-designers and games-masters. Easy to use and at a affordable price! The image has a typical medieval Fantasy flair to it. This stock art is the perfect fit for Epic Fantasy titles likes RPGs, Sourcebooks, Boardgames, Cardgames, Player-Aids, Websites and more. The image is to a certain degree also usable in certain... [click here for more] | 1manstudio | $5.95 $4.95 |
| This product is part of our Stock Art Collection: Perfectly suited for publishers, games-designers and games-masters. Easy to use and at a affordable price! The image has a typical medieval Fantasy flair to it. This stock art is the perfect fit for Epic Fantasy titles likes RPGs, Sourcebooks, Boardgames, Cardgames, Player-Aids, Websites and more. The image is to a certain degree also usable in certain... [click here for more] | 1manstudio | $5.95 $4.95 |
| "Ignorance is the curse of God; knowledge is the wing wherewith we fly to heaven" - William Shakespeare Genre: Medieval/High-Fantasy Image Details: Full Color + Background (single layer) Image Format: PNG Keywords: Curse, Hex, Death, Magic, Sorcery, Spell, Witchcraft Variants: 2 (72dpi/300dpi) Variant... [click here for more] | 1manstudio | $5.95 $4.95 |
| This product is part of our Silver Line Stock Art Collection: Perfectly suited for publishers, games-designers and games-masters. Easy to use and at a affordable price! The image has a strong Science-Fantasy, Sci-Fi and "technomagical" theme to it. This stock art is the perfect fit for Sci-Fi titles likes RPGs, Sourcebooks, Boardgames,... [click here for more] | 1manstudio | $0.99 |